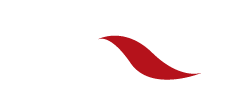 Klehm Arboretum & Botanic Garden
Klehm Arboretum & Botanic Garden's mission is to maintain a living museum for the enjoyment, education, and inspiration of all people. Founded in 1989, our 501c3 non-profit organization has since maintained and operated the 155-acre property located at 2715 S. Main Street in Rockford, Illinois in partnership with the Forest Preserves of Winnebago County.
William Lincoln Taylor was a professor of landscape architecture at the University of Illinois before he moved to Rockford to open a nursery with the assistance of his brothers Everett and George.
Besides growing a broad variety of stock, the Taylor brothers loved to experiment with growing rare and unusual trees that were not known to be hardy in this area – which they were reluctant to sell. Many of those rare and unusual trees survived to become the heart of Klehm's collections.
When the Taylor brothers retired in 1968, they sold their nursery, and it's tree-filled land, to the Klehm family.
The Klehms, a family involved in the plant world for many generations, recognized the worth of the unusual tree collection the Taylor brothers had left behind. In 1985, the three Klehm brothers, Chuck, Roy and Arnold, donated the land to the Winnebago County Forest Preserve with the stipulation that it be used as an arboretum in honor of their parents, Carl G. and Lois Klehm.
The Northern Illinois Botanical Society, a 501c3 non-profit organization, soon discovered that there was tremendous interest in the "budding" arboretum, and contributions began arriving to help develop the site into what it is today. In 2004, the Northern Illinois Botanical Society underwent a name change and officially became Klehm Arboretum & Botanic Garden, Inc., and our non-profit organization continues to operate and manage the property to this day in partnership with the Forest Preserves of Winnebago County.
Our organization continues to plan strategically to grow and serve as both a community resource and a tourist destination for the Rockford region. With exciting new programmatic and capital projects ahead, the future looks bright for Klehm Arboretum & Botanic Garden!