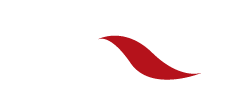 Klehm Arboretum & Botanic Garden
Nature comes alive for the entire family at Klehm. There's so much to see and do every day, and our calendar of events keeps families coming back time and again. Whether you enjoy splashing around in the Nancy Olson Children's Garden or connecting with a living museum along our hiking paths, Klehm is the perfect way to spend the day.
Nancy Olson
Children's Garden
Explore Kid's Creek for interactive stream play and frolic through our splash pad! Enjoy different kid-friendly gardens, an observation tower and oversize play structures that invite children to experience nature in a playful setting. Linger over the wooden bridge to view the rushing stream as it leads to a pond of peaceful koi. Other amenities include a covered gazebo with picnic tables and an oversize portable restroom with diaper-changing amenities.
Bradley & Georgann
Gummow Family Foundation
This peaceful pond, rushing waterfall, and landscaped patio is the perfect spot for a moment of reflection during your visit. Large, oversized benches provide an opportunity to look, listen and relax at this impressive focal point.
View surging fountains, beautiful planting beds and a diverse peony garden dedicated to the Klehm family in this spacious central garden. Concerts, wedding ceremonies and other special events take place under the gazebo stage and trellis with guests seated throughout the exquisite lawn seating area.
Our specialty gardens deliver education, inspiration, and enjoyment to visitors of all ages.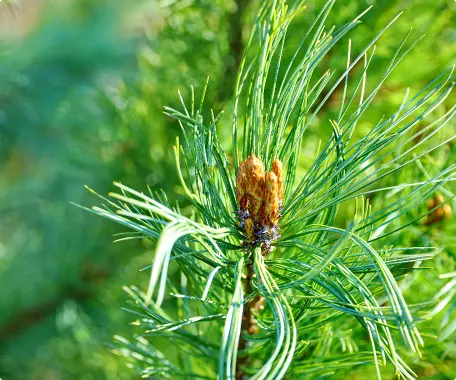 Don't be afraid to get up close and personal with our four-season dwarf conifer garden – the miniature stature of these cone-bearing trees invites closer exploration of their unique shapes, colors, and textures.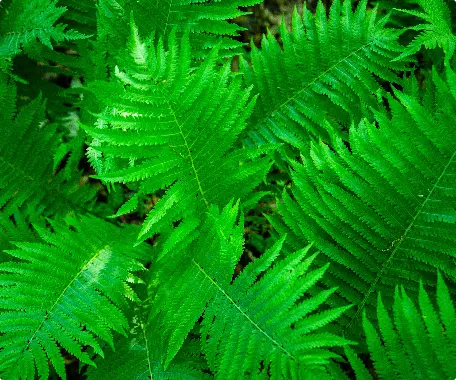 This themed garden space is home to only plants and trees that originated millions of years ago. Make sure to look for Flora-Fauna and Tree-Rex, Klehm's two resident Tyrannosaurus Rex mascots.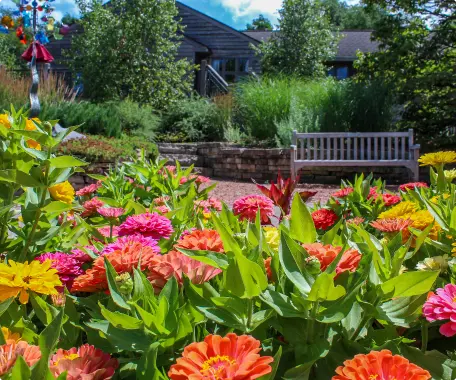 Seven different gardens provide a showcase for themed plantings of ornamental shrubs and trees as well as annual and perennial plants. The sculpture Glassinator provides a colorful kinetic focal point for visitors.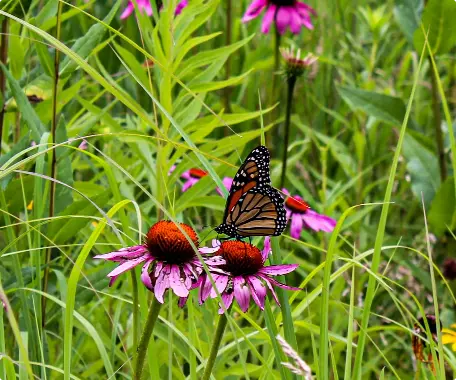 Perennial Pollinator
Garden
Located just outside the rear of the Visitors Center, take the winding path through this prairie landscape composed of native grasses and flowering plants to get up close to butterflies and other pollinators.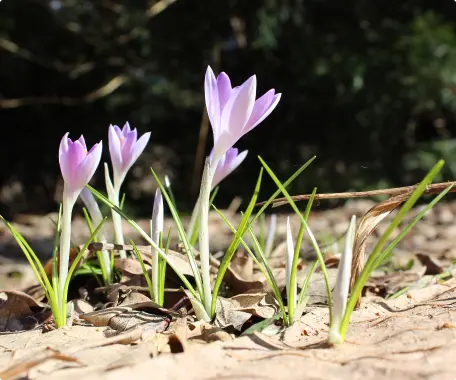 Vi Bates Wildflower
Garden
This wooded, peaceful garden is an early-season favorite filled with blooming understory native species.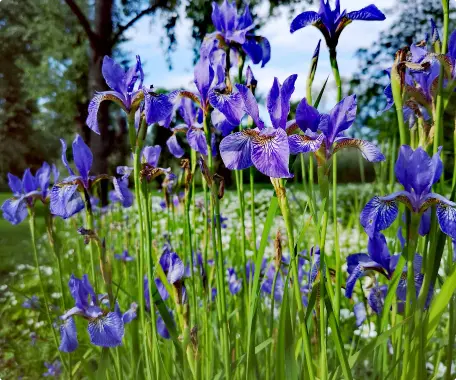 This engineered feature helps manage stormwater and prevent erosion at Klehm Arboretum & Botanic Garden. By holding and slowly releasing water, it also helps sedges and other native plants thrive in a special soil mixture.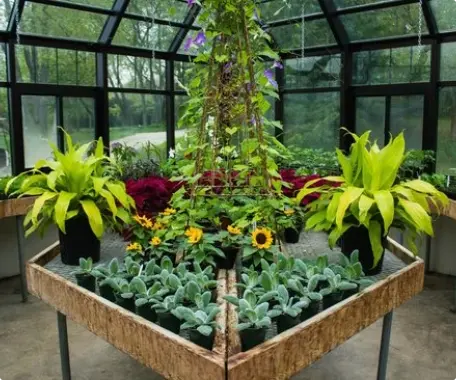 Peek into this jewel box of a structure to view a rotating display of display and ornamental plants being grown by Klehm's staff!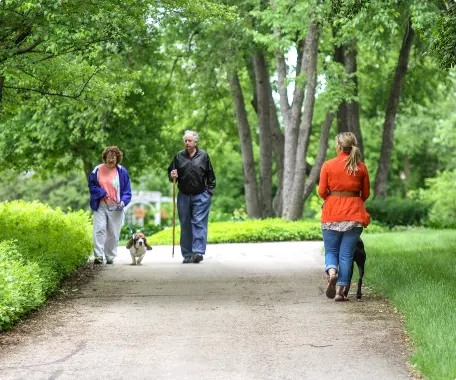 A stroll along this 1.4 mile paved path reveals Klehm's unique past as a nursery originally established in the 1920's. See if you can spot rows of trees, transplant holes and other clues that remain from this time.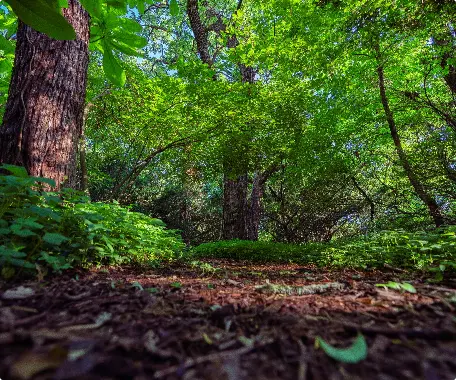 Exploring Klehm's 3 miles of wooded trails will take the adventurous visitor through many different forested areas of mature native and ornamental trees that were originally planted when the property began as a nursery.
Make sure to stop at the Visitors Center to explore this curated space stocked with unique garden and nature themed gifts, apparel, books, toys, games and souvenirs. During the summertime, grab a special ice cream treat from local favorite Dairyhaus!