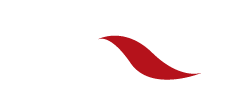 Help us maintain the beauty and magic of Klehm with your tax-deductible gift. Your support is an investment in Klehm Arboretum & Botanic Garden's ongoing operations, programs, and collections.
Want to make a specific donation?
If you would like to contribute to a specific project, or are seeking to give as a way to honor or memorialize an individual with a paver brick, tree or bench, please contact our offices by phone to learn more about these special opportunities.
815-965-8146
Want to volunteer your time and talent?
Klehm Arboretum strives to create a healthy and happy environment in which volunteers can enjoy their work. Learn more about volunteer opportunities at Klehm by calling 815-965-8146.
Click the link below for a list of the current volunteer needs for special events.